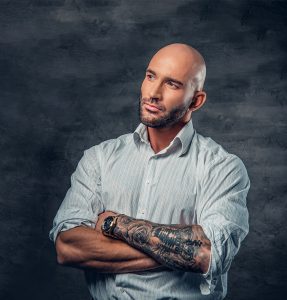 Scalp Micropigmentation Artist of the Year and Trainer of the Year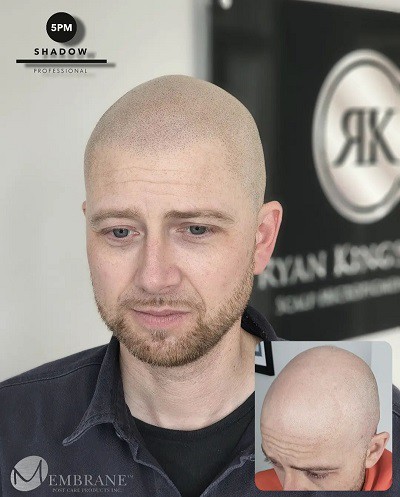 Visible Hair Loss?
Scalp Micropigmentation
is the answer.
Whether you are struggling with complete hair loss or are just at the beginning stages, you have hope. Contact us today for a free consultation to learn more about how we can help you reverse the clock with this life changing treatment.
Ryan Kingsbury is a global
multiple award-winning artist
helping clients from all over the world.
"Seeing lives change and a new sense of happiness and confidence fully restored, that is why this is my passion".
– Ryan Kingsbury, Owner and Lead Artist
Innovative & Life Changing Hair Loss Solutions
Whether you are experiencing total hair loss or just thinning due to the many stages of male pattern baldness, one of the three forms of Alopecia, Lichen planopilaris (LPP), or any other cause, Scalp Micropigmentation is the #1 most natural hair loss solution for you. Regardless of your age or ethnicity.
Scalp Micropigmentation is also the #1 best choice for women experiencing hair loss of all forms. Scalp Micropigmentation can be used to add density to all areas of the scalp to give the hair a much more naturally thick and full appearance. Creating the natural illusion of more volume.
Ryan Kingsbury is Canada's trainer of the year and a Master Trainer with Scalp Co Academy. The premier gold standard of Scalp Micropigmentation training. The Academy has won Best Training Program worldwide in 2018, 2019, and 2021 and is globally recognized as the #1 Scalp Micropigmentation training academy in the world. He has personally trained over 40 successful artists to date.
Only 3 SMP sessions to change your life.